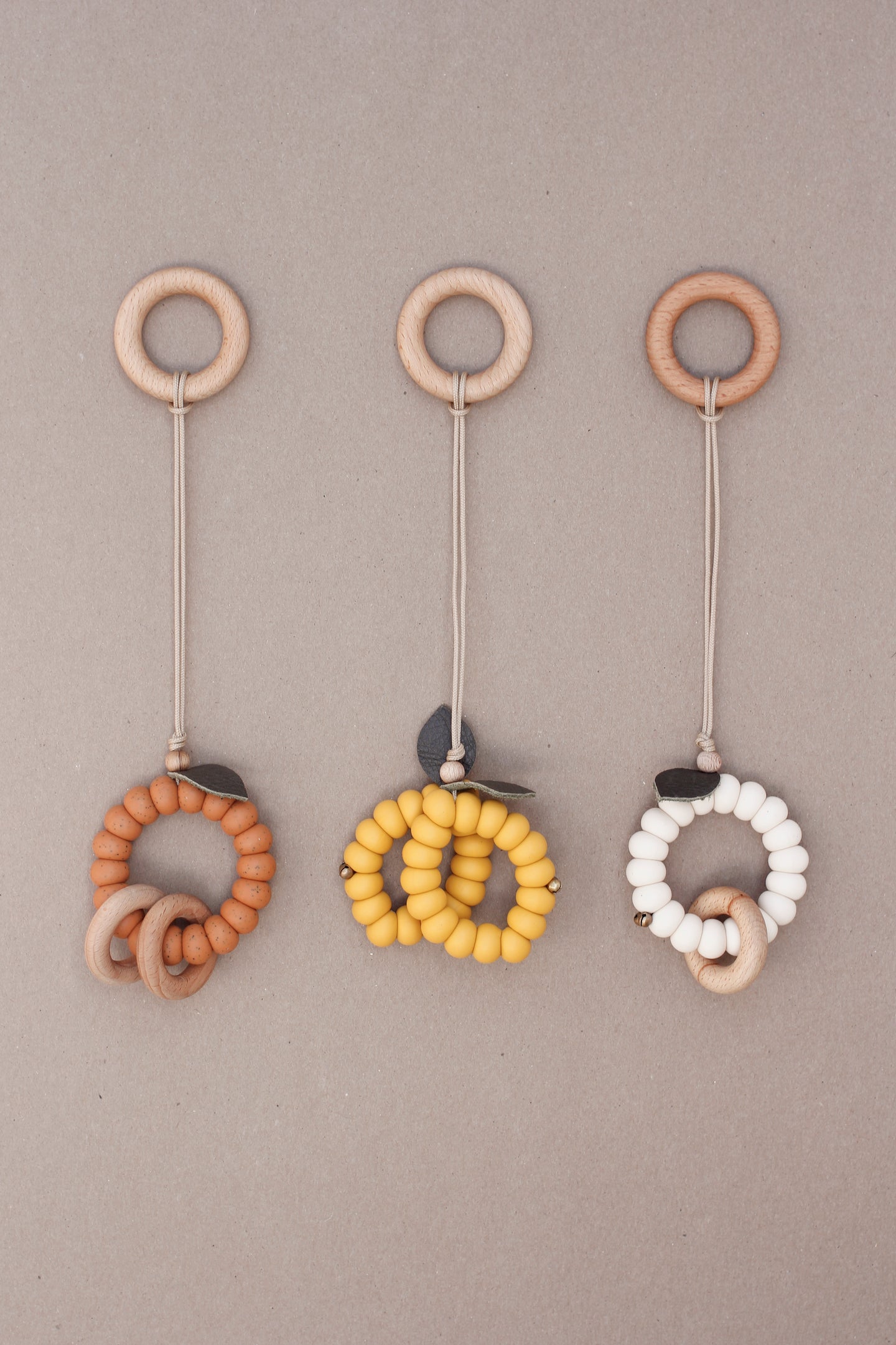 Play Gym Toys - Lemon
Regular price $ 72.50 Sale
Playful and gorgeous handmade set of 3 play gym toys! They are the perfect sensory item for babies learning to grab, feel, explore through the sound of wood rattle. Contrasting wood and silicone are very popular because infant can start to recognize different textures. 
Toys made from beech wood
BPA free food-grade silicone
Natural and non-toxic
Handmade in US
Made with love and care for your baby's safety! 
Stand is NOT included!

Never leave your baby unattended with their play gym. Discontinue use when the baby begins to pull or up or roll over.