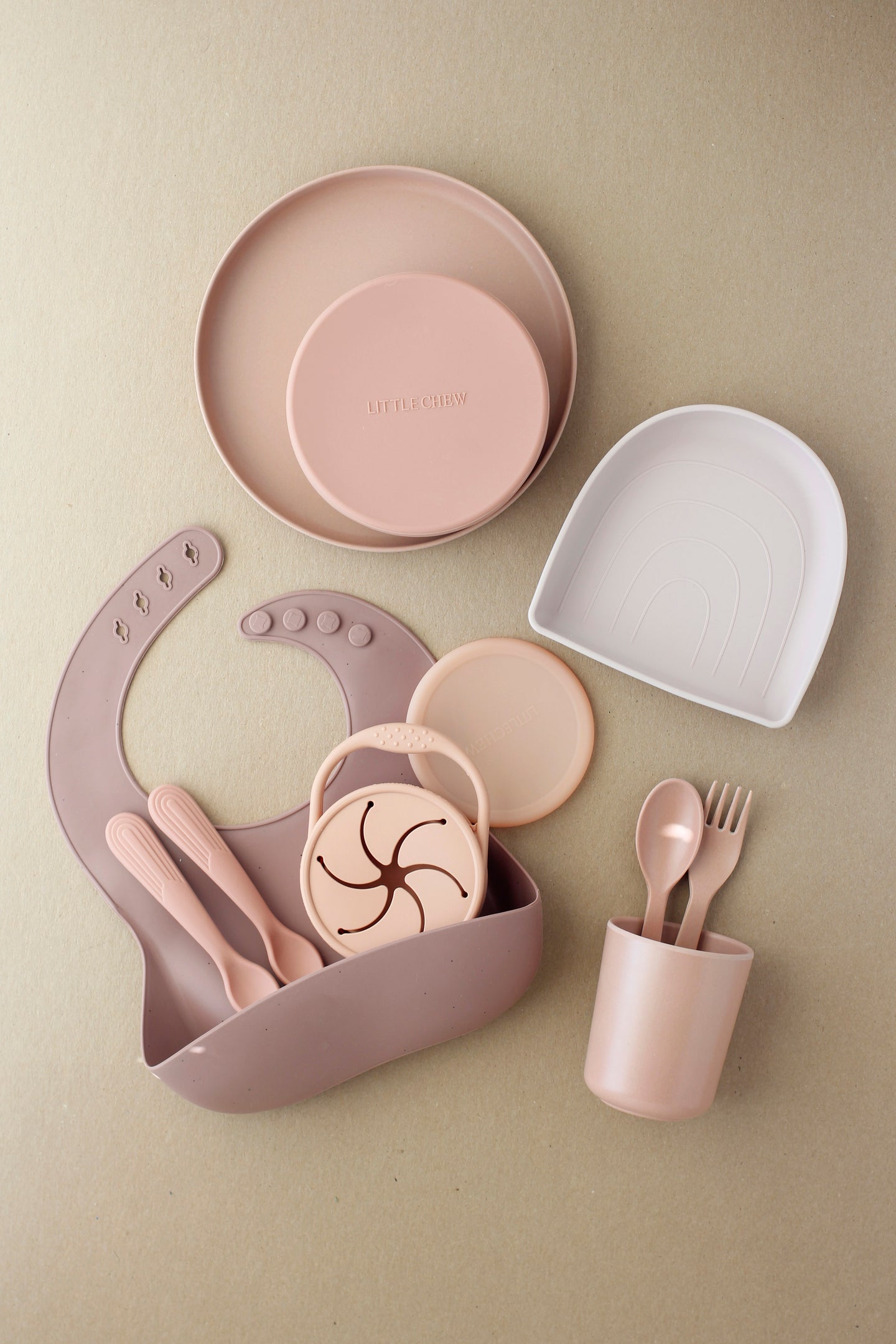 Dinnerware Set - Muave
Regular price $ 75.50 Sale
Our dinnerware set is filled with safe, and functional items that are perfect for dine-in or out! 8 piece dinnerware set makes a wonderful gift as well!
This set includes 8 of the following items:                      
- Snack Cup
- Rainbow Plate                    
- Rainbow Spoon Set of 2       
- Bamboo Bowl  
- Bamboo Plate                             
- Bamboo Cup 
- Bamboo Cutlery Set                 
- Silicone Bib                                   
Use with supervision. Inspect before each use. Discard at the first sign of damage.

 PRODUCT COLOR MAY SLIGHTLY VARY DUE TO PHOTOGRAPHIC LIGHTING!